Call To Action
Friends and supporters of Total Courage:
We would like to thank each and every one of you for your continued support and interest in our evolving endeavor to contribute positively to the world. Since the onset of COVID-19 in early 2020, we added to our original core mission of character development and training for our nation's youth by providing humanitarian assistance and medical relief, thus extending our impact internationally. 
Our unique skill sets and global connectivity landed us in the Republic of Georgia.
Our efforts in Georgia are led by Kansas City natives: Country Director, Kathy Sheppard, and Board Member, LTC Todd Scattini, US Army (Retired), a former Defense Attache in the region. Our intent is to provide targeted and essential locally purchased medicines and supplies with secure supply chains to serve indigent or needy citizens through chronic relief and catastrophic disaster relief.
We have assembled a winning team that can rapidly plan and execute. However, funding for the administrative and handling fees, plus transportation costs is prohibitive. We strongly desire to create an enduring partnership with our supporters in order to strengthen friendships and collaboration in service to others.
To date, we have provided over 50,000 meals to the indigent in Georgia as well as much needed PPE, OTC medicines, clothing and fuel.
We have also created a dynamic STEM education and training program for young women in Georgia called Technovation Girls! This partnership connects mentors, teachers and students in order to create innovative solutions using artificial intelligence to improve their communities!
We are also currently supporting the onward movement of Afghan Refugees in Tbilisi with critical supplies as they continue their journey to freedom!!
We encourage you to become part of our team. Over 95% of our donations go directly to programs and local purchases to serve those in need.
Total Courage provides updates to our donors so that they can provide storyboards to their constituencies, families or friends. We are a transparent organization working together to 'Serve with Character!'
Please make a contribution to support the people of Georgia, Afghan Refugees and other displaced populations below. A donation of any amount is deeply appreciated.
Darryl W. Daugherty 
Colonel, US Army (Retired)
Executive Director, TotalCourage 
$100
$300
Support 10 Students -> $600
Support 20 Students -> $1,200
Support 40 Students -> $2,400
Other Amount
Our proven curriculum includes teaching:
Strong values to create a life built on character
Consequences of failing to apply character traits 24/7
Rewards of Winning with Character!
You will never do anything in this world without courage. It is the greatest quality of the mind next to honor.
– Aristotle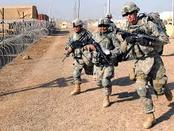 PHYSICAL COURAGE
The ability to face physical pain, hardship or threat of death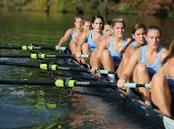 MORAL COURAGE
Make the right choices in the face of popular opposition or scandal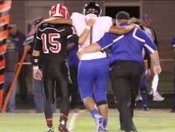 CHARACTER
Moral qualities… such as empathy, courage, honesty and loyalty
Our professional staff includes highly successful leaders from military, academic, corporate, and athletic disciplines dedicated to providing your team with tailored character development training to support your team vision and goals.
Here is courage, mankind's finest possession, here is the noblest prize that a young man can endeavor to win.
– Spartan poet Tyrtaeus