July 2022:
Friends:
We would like to thank Kathy Sheppard for her devotion and dedication to our mission in the Republic of Georgia. We wish her nothing but happiness and relaxation in retirement! We are very proud of our work in the Republic of Georgia and we are grateful to all of the volunteers over the past two years.
We continue to provide targeted relief to Ukraine. We are also working with WFP to provide targeted catastrophic disaster assistance to the indigent worldwide.
As our nation and the western hemisphere slip into economic recession, we are focused on the continuation of humanitarian assistance operations both at home and in Central and South America.
Thank you for your continued support and prayers!
Serving with Character,
Dee
________________________________________________________________________
February 2022:
Friends,
Regardless of where each of us may fall on the political spectrum, it is safe to say that all of us are deeply grateful for our freedoms and we are equally compassionate toward those in need.
As most of you know, we provided over 50,000 meals to indigent Georgians during the Covid pandemic. We also provided essential medicines, heating fuel, clothing and shelter. Additionally, we assisted hundreds of Afghan refugees in-transit to the US.
We have now started a highly successful nationwide development program in Georgia devoted to STEM education and training for middle and high school girls. We had planned to create a pilot program for 125 girls in our first year and we are already have 320 girls signed up with over 100 volunteer mentors! What a blessing. Girl Power!
In coordination with US DoD representatives combined with highly reputable Polish Christian volunteers, Total Courage will provide targeted humanitarian assistance to Ukrainian refugees in Poland. We are primarily focused on the indigent and the infirmed that require essential medicines, nutrition, hygiene, and shelter.
We will also reach out to low income displaced American expats seeking refuge in Poland. The flow of American Refugees began in early February and continues at a steady pace.
As of 24 February 2022, Poland has now opened all of its borders and hundreds of thousands of freedom loving Ukrainian refugees are currently on the move.
I am confident that we have a watertight supply chain and distribution capability that will even exceed what we achieved in Georgia. We are unphased by Russian aggression. This is not our first rodeo.
We have been proactive in anticipating this potential conflict and we are reaching out to you now for financial support.
Our humanitarian assistance business model places locally procured commodities into the hands of those in need without the cost and risk of international supply chain disruptions, customs clearance challenges or black market influences.
We do not incur any warehousing costs whatsoever and our local volunteer teams procure, load and deliver items directly to those in need instead of dropping at distribution points.
We are laser focused on creating a seamless chain of custody so that we maximize donations and place essential items directly into the hands of those in need. As is our custom, we will provide you with timely and accurate storyboards directly from Poland so that you may share our mission with your friends, families and colleagues.
Unlike most nonprofits, I do not badger our donor base for tax-deductible donations unless there is a significant need. We believe the time is now.
Very few nonprofits can claim that 97% of their donations go directly to programs. We are volunteers devoted to a calling bigger than ourselves. It takes Total Courage to overcome adversity and we appreciate your support.
Serving with Character!
Darryl W. Daugherty
Colonel, US Army (Retired)
Executive Director, TotalCourage
________________________________________________________________________
April 2020:
Friends and supporters of Total Courage:
We would like to express gratitude to all of our wonderful supporters who have made our efforts in the Republic of Georgia so successful.
We would also like to thank each and every one of you for your continued support and interest in our evolving endeavor to contribute positively to the world. Since the onset of COVID-19 in early 2020, we added to our original core mission of character development and training for our nation's youth by providing humanitarian assistance and medical relief, thus extending our impact internationally. 
Our unique skill sets and global connectivity landed us in the Republic of Georgia.
Our efforts in Georgia are led by Kansas City native Country Director, Kathy Sheppard. Our intent is to provide targeted and essential locally purchased medicines and supplies with secure supply chains to serve indigent or needy citizens through chronic relief and catastrophic disaster relief.
We have assembled a winning team that can rapidly plan and execute. However, funding for the administrative and handling fees, plus transportation costs is prohibitive. We strongly desire to create an enduring partnership with our supporters in order to strengthen friendships and collaboration in service to others.
To date, we have provided over 50,000 meals to the indigent in Georgia as well as much needed PPE, OTC medicines, clothing and fuel.
We have also created a dynamic STEM education and training program for young women in Georgia called Technovation Girls! This partnership connects mentors, teachers and students in order to create innovative solutions using artificial intelligence to improve their communities!
We encourage you to become part of our team. Over 95% of our donations go directly to programs and local purchases to serve those in need.
Total Courage provides updates to our donors so that they can provide storyboards to their constituencies, families or friends. We are a transparent organization working together to 'Serve with Character!'
Please make a contribution to support the people of Georgia, Afghan Refugees and other displaced populations below. A donation of any amount is deeply appreciated.
Darryl W. Daugherty 
Colonel, US Army (Retired)
Executive Director, TotalCourage 
$100
$300
Support 10 Students -> $600
Support 20 Students -> $1,200
Support 40 Students -> $2,400
Other Amount
Our proven curriculum includes teaching:
Strong values to create a life built on character
Consequences of failing to apply character traits 24/7
Rewards of Winning with Character!
You will never do anything in this world without courage. It is the greatest quality of the mind next to honor.
– Aristotle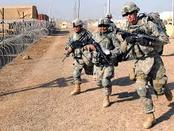 PHYSICAL COURAGE
The ability to face physical pain, hardship or threat of death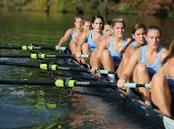 MORAL COURAGE
Make the right choices in the face of popular opposition or scandal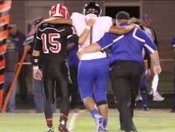 CHARACTER
Moral qualities… such as empathy, courage, honesty and loyalty
Our professional staff includes highly successful leaders from military, academic, corporate, and athletic disciplines dedicated to providing your team with tailored character development training to support your team vision and goals.
Here is courage, mankind's finest possession, here is the noblest prize that a young man can endeavor to win.
– Spartan poet Tyrtaeus