October 11, 2023
OPERATION WHITE DOVE HAS BEGUN!
Total Courage volunteers brave indiscriminate rocket fire to help displaced Israeli citizens.
Israel remains under attack from multiple fronts. Please help us provide immediate disaster relief to displaced families that have lost their homes due to rocket attacks and fire. We are specifically delivering food, bedding, medicines, clothing and sundry items to victims and host families.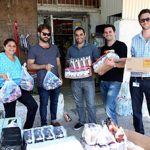 Serving with Character,
Darryl W. Daugherty
Colonel, US Army (Retired)
Executive Director, Total Courage
September 18, 2023
Friends,
We are so grateful to all of our donors and supporters. What we have accomplished in Ukraine and the Republic Georgia has been nothing short of a miracle thanks to you, our friends and donors.
We ask for your continued prayers and support as we execute Operation Hearth (heating and cooking wood-stoves) in support of displaced families in the Kherson region.
This past week one of our Total Courage teammates, Jay Ayala, was contacted by Pele Chong who is a citizen of Maui, to see if we could serve the victims of the Lahaina fire.  Out of the goodness of her heart Pele has opened her home to nine homeless victims of the Lahaina fire. Yes, the government is providing some support but there is no way it can replace all that was lost.
As all of you know we drive out the cost of the supply chain by purchasing locally as best we can and then placing the right items at the right time into the hands of those who need it the most.
Please help us help these families! Mahalo!
ps. – If you would like to know more about these families please reach out to me personally. Their stories of survival are both daunting and heroic. Below are pictures of the families that Pele is housing.
Serving with Character,
Darryl W. Daugherty
Colonel, US Army (Retired)
Executive Director, Total Courage
Our proven curriculum includes teaching:
Strong values to create a life built on character
Consequences of failing to apply character traits 24/7
Rewards of Winning with Character!
You will never do anything in this world without courage. It is the greatest quality of the mind next to honor.
– Aristotle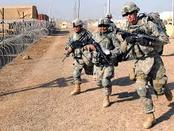 PHYSICAL COURAGE
The ability to face physical pain, hardship, or threat of death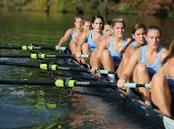 MORAL COURAGE
Make the right choices in the face of popular opposition or scandal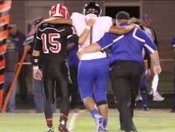 CHARACTER
Moral qualities… such as empathy, courage, honesty, and loyalty
Our professional staff includes highly successful leaders from military, academic, corporate, and athletic disciplines dedicated to providing your team with tailored character development training to support your team's vision and goals.
Here is courage, mankind's finest possession, here is the noblest prize that a young man can endeavor to win.
– Spartan poet Tyrtaeus