Call To Action
Friends and supporters of Total Courage:
As most of you know, we have been engaged in character development and training for our nation's youth. However, given the exigencies of COVID19 our mission has expanded to provide humanitarian and medical relief.
Many of our team members at Total Courage are veterans who have served in Bosnia and/or other Balkan States. We love and appreciate the culture, languages, and especially, the people in that region.
In the past month we have received formularies from the US Defense Attachés in Bosnia and Herzegovina, Slovenia, the Republic of Georgia, Romania, Macedonia and Kosovo.
Our board member, LTC Todd Scattini, US Army (Retired) is a former Defense Attaché in Slovenia and we have mutual connections throughout the Balkan States. Our embassies work closely with the Sector of Public Health in Bosnia Herzegovina and the Ministries of Health in the other nations to identify COVID-19 relief and chronic relief requirements. We also work with other US NGOs such as Project Hope, Spirit of America, and MAP International to provide essential medicines and supplies with secure supply chains to satisfy customs and ultimately ensure delivery to healthcare providers.
We have assembled a winning team that can rapidly deliver essential donated US medicines. However, funding for the administrative and handling fees, plus transportation costs is prohibitive. We strongly desire to create an enduring partnership with our supporters in order to strengthen friendships between our countries but more importantly to serve those in critical need of emergency and chronic healthcare.
We encourage you to become part of our team. Each outpatient medical travel pack can serve up to 1500 patients with a fair market value of over $10,000. We can source and ship this vital support for only $600 and our partnership with the embassies differentiate us from most NGOs providing humanitarian relief. Our goal is to serve over 500,000 patients each year which equates to only $0.42 per patient! This goal requires $210,000.00 in annual donations.
Total Courage provides updates to our donors so that they can provide storyboards to their constituencies, families or friends. We are a transparent organization working together to 'Serve with Character!'
Please make a contribution to support the people of the Balkan States below. A donation of any amount is deeply appreciated.
Darryl W. Daugherty 
Colonel, US Army (Retired)
Executive Director, TotalCourage 
dee@totalcourage.org  (804) 731-5631
$100
$300
1 Medical Relief Pack -> $600
2 Medical Relief Packs -> $1,200
4 Medical Relief Packs -> $2,400
Other Amount
Our proven curriculum includes teaching:
Strong values to create a life built on character
Consequences of failing to apply character traits 24/7
Rewards of Winning with Character!
You will never do anything in this world without courage. It is the greatest quality of the mind next to honor.
– Aristotle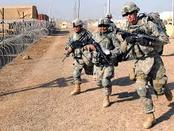 PHYSICAL COURAGE
The ability to face physical pain, hardship or threat of death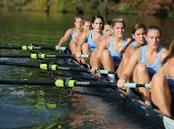 MORAL COURAGE
Make the right choices in the face of popular opposition or scandal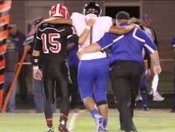 CHARACTER
Moral qualities… such as empathy, courage, honesty and loyalty
Our professional staff includes highly successful leaders from military, academic, corporate, and athletic disciplines dedicated to providing your team with tailored character development training to support your team vision and goals.
Here is courage, mankind's finest possession, here is the noblest prize that a young man can endeavor to win.
– Spartan poet Tyrtaeus