Please See Our News And Updates Page
February 19, 2023:
Dear friends of Total Courage:
Today our Total Courage family mourns the loss of one of our own, Greg Foster. Greg was an amazing man, athlete, friend, coach, father and grandfather. In this life he had many incredible accomplishments: UCLA Grad (81′), Retired Track & Field Athlete Representative, Olympic Silver, Medalist 110 Meter Hurdles (1984), 3 Time IAAF Outdoor World Champion 110 Meter Hurdles (83, 87, 1991), IAAF Indoor World Champion 60 Meter Hurdles (1991), Current World Record Holder 50 Meter Hurdles, Former World Record Holder 110 Meter Hurdles, Current American Record Holder 60 Meter Hurdles. His loss will be felt throughout the track and field community. He left this world surrounded by his family, whom he dearly loved. Our loss is Heaven's gain, Godspeed my friend!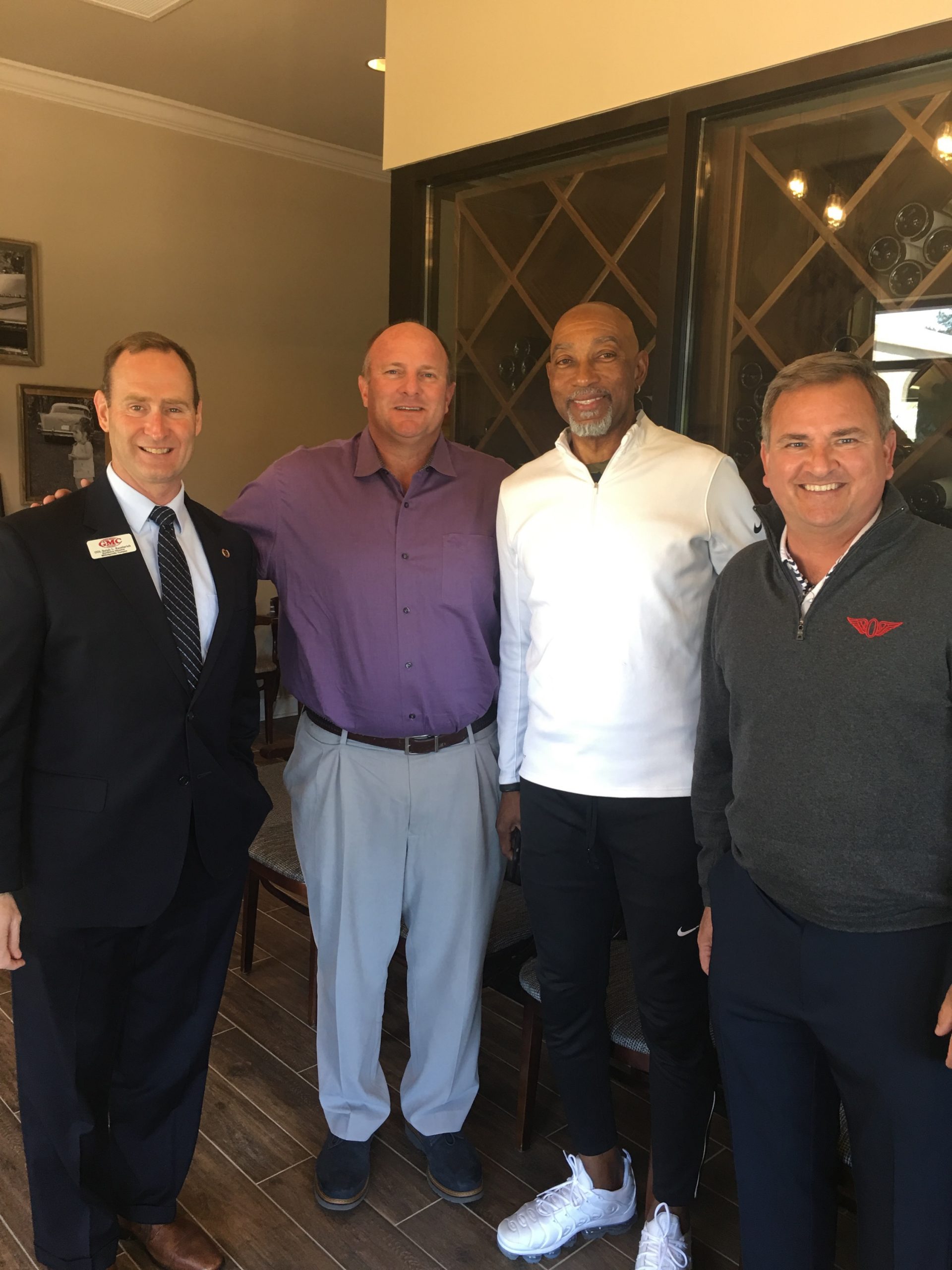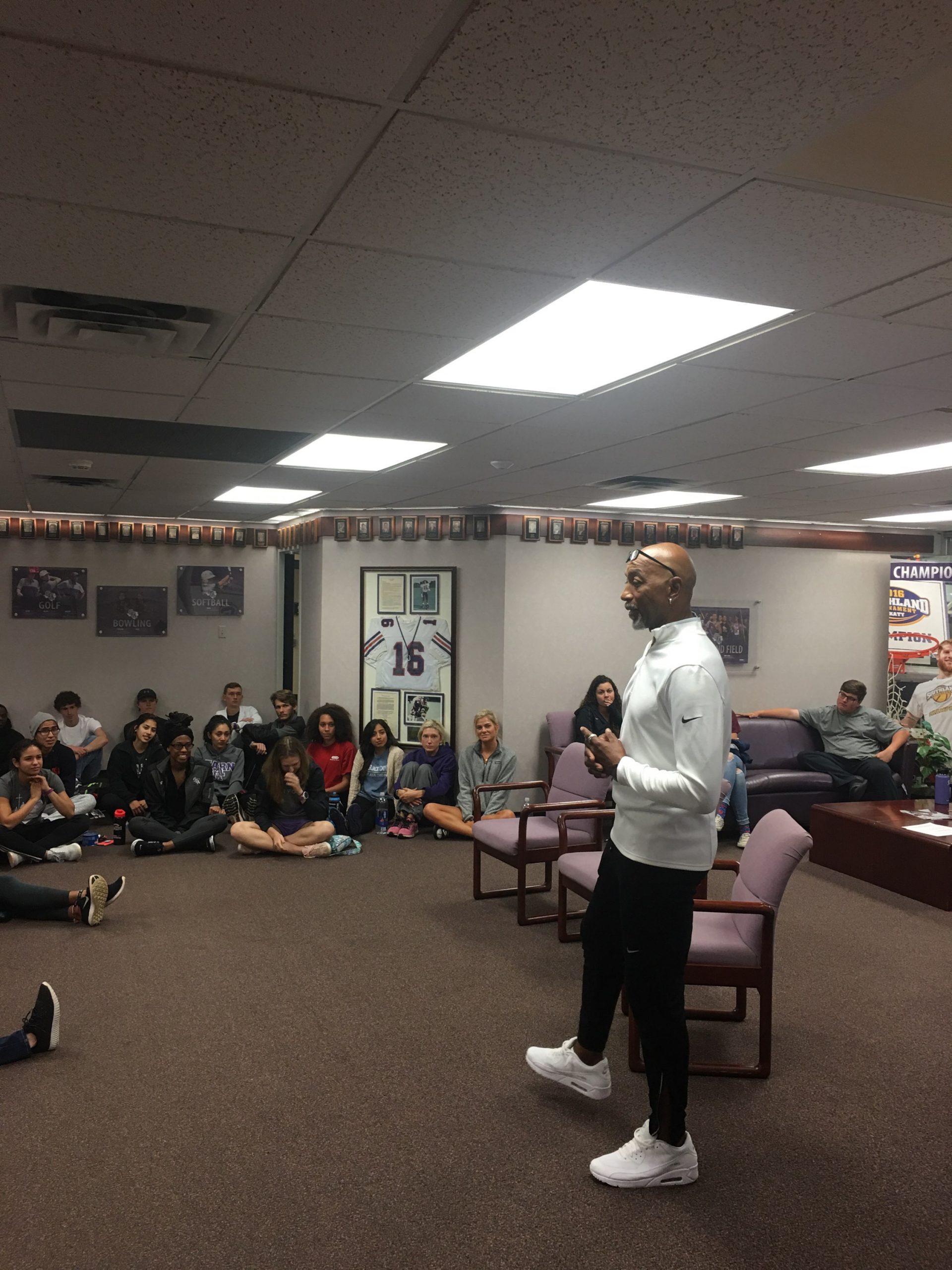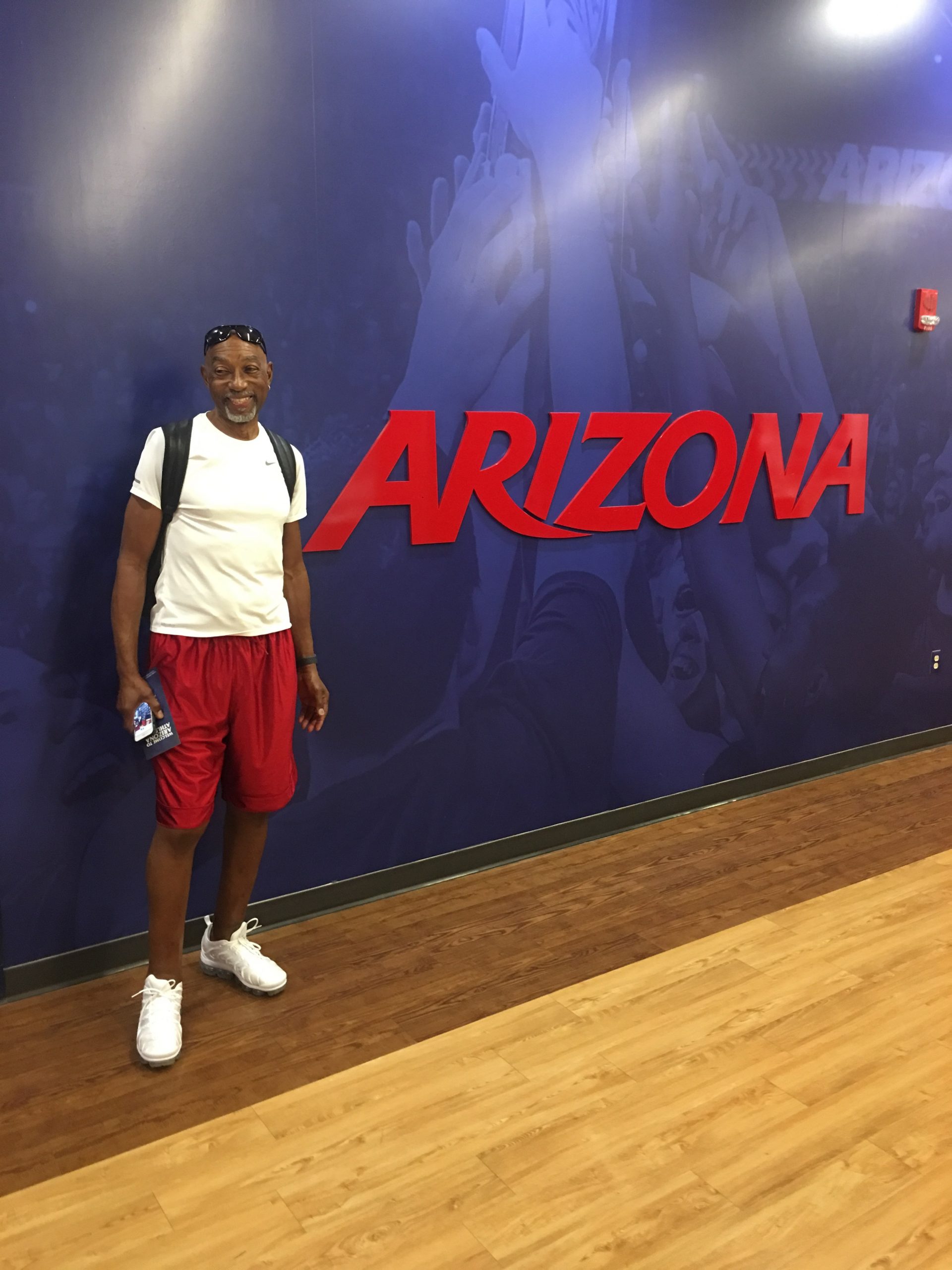 Serving with Character!
Dee
Executive Director, Total Courage
________________________________________________________________________
January 2023:
Dear friends of Total Courage:
I hope that 2023 has started off in your favor. Thanks for your continued love, prayers and support.
2022 was a very productive year for our team. We wrapped up operations in the Republic of Georgia with a real bang by hosting the largest STEM Summer Camp for Girls in the country! A huge success!
Also, thanks to you, we provided individual first aid kits to first responders in Lviv and Kyiv, Ukraine. Our supply chain was supported by former Georgian Army officers, retired French Foreign Legion officers and the Protestant Church in Poland! What a success!
Additionally, we were able to re-open a small, partially damaged Ukrainian textile factory and manufacture Teddy Bears, coats, hats and gloves for children and distribute them to needy families often under fire and experiencing hazardous conditions in and around Zaporizhzhia, Ukraine.
Very proud of that courageous team effort.
I promised all of you that I would never reach out to you without a fully prepared and vetted humanitarian assistance plan. We pride ourselves on a 97% operating ratio. Less than 3% of your donated funds are used for administrative costs.
This next mission is our biggest to date. We are providing one hundred 5000 Watt to 7500 Watt generators to Ukraine. Supply Chain custody at each node and mode is watertight.
Over 90% of the eastern region has no electric power to heat medical clinics, sleeping areas or kitchens. Families are literally freezing with sustained below-zero temperatures.
One generator can provide enough heat for 30 to 40 displaced people to sleep in subterranean basements and hallways, etc. Fuel availability is not a problem but electric power is nonexistent.
Generators fill the gap.
Power generation means life or death in such brutal winter conditions.
Please, spread the word and support this crisis response in the face of Russian aggression.
Again, thank you.
Serving with Character!
Dee
Executive Director, Total Courage
________________________________________________________________________
December 2022:
Friends:
As we seek warmth and shelter during this cold snap, my prayer is that you are embraced in the Christmas Spirit and anxious to ring in a New Year!
May 2023 exceed your expectations and may God hold you and yours in the palm of His hand, always!
Thank you for your continued love, prayers and support as we attempt to provide hope and health to the indigent and the infirmed, and as we continue to inspire and motivate youth to lead a principled life in the digital age.
Serving with Character,
Dee and the entire Total Courage team
________________________________________________________________________
September 2022:
Dear Friends of Total Courage:
As promised, I have refrained from multiple asks for support like most humanitarian assistance and disaster relief nonprofits. That's not how we roll.
I only call upon you when I have identified a legitimate requirement after a thorough gap analysis and an exhaustive risk assessment.
We pride ourselves on maximizing every donated dollar by leveraging our relief business model to procure locally and avoid transportation, distribution, and customs clearance costs and then we rapidly place commodities directly into the hands of the indigent and infirmed in the face of adversity, namely, Russian aggression.
As most of you know, during the Covid crisis we provided over 50,000 meals, clothing, firewood and lifesaving medicines and medical supplies in and near the Russian Exclusion Zone in the Republic of Georgia. We also provided world class in-transit support to Afghan refugees.
This is not our first rodeo.
As we roll into autumn here in the United States the thermometer will begin to drop dramatically in Poland where literally hundreds of thousands of Ukrainian children are refugees. Hard to imagine unless you've experienced the abject horror and suffering.
Certainly, support continues to flow in from all over the world and the Polish citizenry have opened their doors and their hearths for displaced refugees.
In coordination with the Protestant Church in Poland, we have established trust, mutual respect, and near real-time distribution of humanitarian relief from medicines and medical supplies to clothing and food.
We believe the niche that we are being called to serve this winter is to provide warm clothing and teddy bears to Ukrainian refugee children. When you try to be everything to everybody you are probably not much to anybody. This is a mission that we can successfully embrace. We have the ability to efficiently scale throughout Poland and into Ukraine.
Warmth & Hope…
We are calling this campaign Operation Mishka (Teddy Bear).
If some of these warm clothes and teddy bears end up serving host Polish children as well, then we consider it a blessing.
An overcoat, wool hat, gloves, and a teddy bear secured in Poland first and France as a backup, can affordably be delivered for @$65 per child.
Our goal is to serve 10,000 children this fall. As always, you can count on me to ensure that you get storyboards that you can share with your family, friends, or colleagues as we serve others with character.
100% of your donations are tax-deductible and any donation over $250 will include a tax acknowledgment letter for you to include with your IRS filing. Naturally, we can provide letters of acknowledgment for donations less than $250 upon request.
Each and every one of you has ownership in this project and you have a voice. I love to receive feedback because I don't pretend to have all the answers. We are just doing our very best to bring hope and happiness to a desperate situation.
It takes Total Courage to make a difference and I am humbled and grateful for your continued support.
Serving with Character,
Dee
________________________________________________________________________
July 2022:
Friends:
We would like to thank Kathy Sheppard for her devotion and dedication to our mission in the Republic of Georgia. We wish her nothing but happiness and relaxation in retirement! We are very proud of our work in the Republic of Georgia and we are grateful to all of the volunteers over the past two years.
We continue to provide targeted relief to Ukraine. We are also working with WFP to provide targeted catastrophic disaster assistance to the indigent worldwide.
As our nation and the western hemisphere slip into economic recession, we are focused on the continuation of humanitarian assistance operations both at home and in Central and South America.
Thank you for your continued support and prayers!
Serving with Character,
Dee
________________________________________________________________________
February 2022:
Friends,
Regardless of where each of us may fall on the political spectrum, it is safe to say that all of us are deeply grateful for our freedoms and we are equally compassionate toward those in need.
As most of you know, we provided over 50,000 meals to indigent Georgians during the Covid pandemic. We also provided essential medicines, heating fuel, clothing, and shelter. Additionally, we assisted hundreds of Afghan refugees in transit to the US.
We have now started a highly successful nationwide development program in Georgia devoted to STEM education and training for middle and high school girls. We had planned to create a pilot program for 125 girls in our first year and we already have 320 girls signed up with over 100 volunteer mentors! What a blessing. Girl Power!
In coordination with US DoD representatives combined with highly reputable Polish Christian volunteers, Total Courage will provide targeted humanitarian assistance to Ukrainian refugees in Poland. We are primarily focused on the indigent and the infirmed that require essential medicines, nutrition, hygiene, and shelter.
We will also reach out to low-income displaced American ex-pats seeking refuge in Poland. The flow of American Refugees began in early February and continues at a steady pace.
As of 24 February 2022, Poland has now opened all of its borders and hundreds of thousands of freedom-loving Ukrainian refugees are currently on the move.
I am confident that we have a watertight supply chain and distribution capability that will even exceed what we achieved in Georgia. We are unphased by Russian aggression. This is not our first rodeo.
We have been proactive in anticipating this potential conflict and we are reaching out to you now for financial support.
Our humanitarian assistance business model places locally procured commodities into the hands of those in need without the cost and risk of international supply chain disruptions, customs clearance challenges or black market influences.
We do not incur any warehousing costs whatsoever and our local volunteer teams procure, load, and deliver items directly to those in need instead of dropping them at distribution points.
We are laser-focused on creating a seamless chain of custody so that we maximize donations and place essential items directly into the hands of those in need. As is our custom, we will provide you with timely and accurate storyboards directly from Poland so that you may share our mission with your friends, families, and colleagues.
Unlike most nonprofits, I do not badger our donor base for tax-deductible donations unless there is a significant need. We believe the time is now.
Very few nonprofits can claim that 97% of their donations go directly to programs. We are volunteers devoted to a calling bigger than ourselves. It takes Total Courage to overcome adversity and we appreciate your support.
Serving with Character!
Darryl W. Daugherty
Colonel, US Army (Retired)
Executive Director, Total Courage
________________________________________________________________________
April 2020:
Friends and supporters of Total Courage:
We would like to express gratitude to all of our wonderful supporters who have made our efforts in the Republic of Georgia so successful.
We would also like to thank each and every one of you for your continued support and interest in our evolving endeavor to contribute positively to the world. Since the onset of COVID-19 in early 2020, we added to our original core mission of character development and training for our nation's youth by providing humanitarian assistance and medical relief, thus extending our impact internationally. 
Our unique skill sets and global connectivity landed us in the Republic of Georgia.
Our efforts in Georgia are led by Kansas City native Country Director, Kathy Sheppard. Our intent is to provide targeted and essential locally purchased medicines and supplies with secure supply chains to serve indigent or needy citizens through chronic relief and catastrophic disaster relief.
We have assembled a winning team that can rapidly plan and execute. However, funding for the administrative and handling fees, plus transportation costs is prohibitive. We strongly desire to create an enduring partnership with our supporters in order to strengthen friendships and collaboration in service to others.
To date, we have provided over 50,000 meals to the indigent in Georgia as well as much-needed PPE, OTC medicines, clothing, and fuel.
We have also created a dynamic STEM education and training program for young women in Georgia called Technovation Girls! This partnership connects mentors, teachers, and students in order to create innovative solutions using artificial intelligence to improve their communities!
We encourage you to become part of our team. Over 95% of our donations go directly to programs and local purchases to serve those in need.
Total Courage provides updates to our donors so that they can provide storyboards to their constituencies, families, or friends. We are a transparent organization working together to 'Serve with Character!'
Please make a contribution to support the people of Georgia, Afghan Refugees, and other displaced populations below. A donation of any amount is deeply appreciated.
Darryl W. Daugherty 
Colonel, US Army (Retired)
Executive Director, Total Courage 
$100
$300
Support 10 Students -> $600
Support 20 Students -> $1,200
Support 40 Students -> $2,400
Other Amount
Our proven curriculum includes teaching:
Strong values to create a life built on character
Consequences of failing to apply character traits 24/7
Rewards of Winning with Character!
You will never do anything in this world without courage. It is the greatest quality of the mind next to honor.
– Aristotle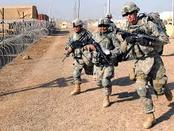 PHYSICAL COURAGE
The ability to face physical pain, hardship, or threat of death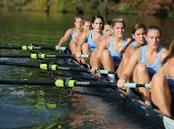 MORAL COURAGE
Make the right choices in the face of popular opposition or scandal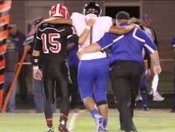 CHARACTER
Moral qualities… such as empathy, courage, honesty, and loyalty
Our professional staff includes highly successful leaders from military, academic, corporate, and athletic disciplines dedicated to providing your team with tailored character development training to support your team's vision and goals.
Here is courage, mankind's finest possession, here is the noblest prize that a young man can endeavor to win.
– Spartan poet Tyrtaeus