Our Coaching Team has over 300 years of combined experience training and mentoring thousands of young men and women to lead their own lives with character. Our coaches are National Association of Compliance (NAAC) Members and Certified NCAA DI Compliance Coordinators. We understand the by-laws and the value of playing by the rules!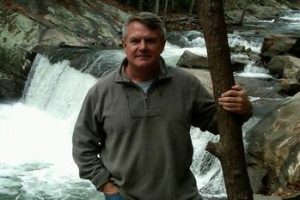 DEE DAUGHERTY
Colonel, US Army (retired) & Founder of TotalCourage
Dee is a proven combat leader with over 32 years of experience creating winning teams. Dee was an honor graduate of US Army Airborne School, French Commando School, USMC Amphibious Warfare School, and the Defense Language Institute. He received his MS from National Defense University in National Resource Strategy. Inducted into the US Army Officer's Candidate School Hall of Fame, Dee started his career as an enlisted infantryman. As a senior officer, Dee developed and executed plans for large and complex humanitarian and combat operations worldwide. Dee is the founder of TotalCourage!
Our Team
Colonel, US Army (retired) & Character Coach​
Before joining Total Courage as a Character Coach, Parker served as Vice President of Programs for 'because I said I would" - a nonprofit social movement dedicated to the betterment of humanity through character development and education. Parker was a Senior Leader and Strategist in the United States Intelligence Community. After 30+ years in government service and service to his community, this great leader has chosen to continue his commitment to his children and his service to society by joining the ranks of TotalCourage!
Character Coach
Greg demonstrates his world-class character with incredible success in both his personal and professional life. Some of his many incredible accomplishments include: UCLA Grad (81'), Retired Track & Field Athlete Representative, Olympic Silver, Medalist 110 Meter Hurdles (1984), 3 Time IAAF Outdoor World Champion 110 Meter Hurdles (83, 87, 1991), IAAF Indoor World Champion 60 Meter Hurdles (1991), Current World Record Holder 50 Meter Hurdles, Former World Record Holder 110 Meter Hurdles, Current American Record Holder 60 Meter Hurdles
Colonel, US Army (retired) & Character Coach
Mike is a retired Army Colonel and a distinguished infantry combat veteran. Courageous in every sense of the word, Mike's story of faith, perseverance and selflessness as a two time cancer survivor is awe inspiring.
Regional Director, Soldiers To Sidelines
Akili King brings a passion of training and building great teams. While serving as an Intelligence Officer in the United States Army, Akili worked at the veteran incubator Bunker Labs, Techstars Patriot Bootcamp, and Startup Weekend. Akili's military career started at the United States Military Academy at West Point where he also played football. He transferred to Oregon State where he was awarded the Most Valuable Player and later signed with the San Francisco 49ers.
Colonel, US Army (retired) & Character Coach
Tim resides in Hawaii and enjoyed a brilliant career in the US Army retiring as a Colonel. A distinguished Human Resources professional, Tim epitomizes character as he balances his faith, family and career as a role model for coaches and student-athletes.
Colonel, US Army (retired) & Character Coach
Executive director of Georgia Military College's Milledgeville campus. Colonel Kauzlarich, had a distinguished 26-year career in the U.S. Army. As executive director of the school's main campus, Colonel Kauzlarich is responsible for developing and directing action plans. Colonel Kauzlarich epitomizes character as he leads his team and his school everyday with value-based character.
Colonel, US Army (retired), Advisor & Character Coach
Jack was appointed as the President of the Cincinnati College of Mortuary Science in January of 2016. Immediately prior to coming to CCMS he was the Integrated Logistics Systems Division Chief at Headquarters, Department of the Army, Pentagon where he was responsible for ensuring the integrated logistics support for the entire lifecycle of all the Army's combat platform acquisitions of more than $480 million during a fiscal year or procurement of more than $2.79 billion for the life of the program.
Character Coach
Jay, a native of Puerto Rico, is a prior enlisted combat soldier who earned a direct commission based on his exemplary battlefield achievements. A proud husband and father, Jay is an inspirational character coach who epitomizes mental, emotional and physical toughness.
Character Coach
Mr. John A. Cox is the Command Operations Officer for the 106th Signal Brigade, Fort Sam Houston / Joint Base San Antonio, Texas. Mr. Cox holds a Bachelor of Science degree from Texas A&M University, a Master of Arts degree from St. Mary's University, San Antonio, and a Master of Strategic Studies degree from the U.S. Army War College, Carlisle, PA. Mr. Cox served in a variety of command and staff officer positions during his 30 year commissioned career. He retired from the U.S. Army in 2014 at the rank of Colonel. Mr. Cox received numerous awards and recognition for his achievements, including the Legion of Merit, Bronze Star Medal, and the Defense Meritorious Service Medal.
Character Coach
Coach Barry Thompson is an inspiration to student-athletes in Northern Virginia and the DC Metro Area. A distinguished High School Football Coach, Barry also leads the Fairfax Football Academy in Fairfax, Virginia which not only trains and refines QB & WR technical skills but he prepares his athletes to be leaders with Character. Barry is a former star Running Back at Washington & Lee University. We are proud to have him on our team, too!
Character Coach
Major General (Retired) Steve Grove is President and CEO of his own consulting firm Grove Intel Strategies LLC. With over three decades of global Intelligence experience; serving in the most senior Intelligence officer positions in the Middle East, Asia, and Europe, he is a proven professional. Grove has led numerous effective intelligence operations and has been a driven advocate for operations-intelligence fusion, intelligence transformation, development of intelligence force structure, as well as spearheading intelligence assessments at the national and multinational levels. He has extensive combat experience in multiple theaters and has received numerous military, intelligence and international awards and honors.
Consultant & Character Coach​
Larry Ivy's impressive body of work spans over 40 years of excellence in athletic administration and international business. Of particular note, he was the A.D. at the University of Kentucky. He is nationally recognized as a leader of character, vision and service.
Lt. Colonel, USMC (retired) & Character Coach​
Drew had a distinguished 23 year career in the United States Marine Corps as an Infantry Officer with assignments in Reconnaissance and Special Operations units. He is one of the most well-respected motivational speakers regarding values and going 'that extra mile' to succeed.
AMB Sports Event Producer & Character Coach
In her position as Event Producer with AMB Sports and Entertainment, Erika heads up live events for Atlanta United Football Club, which is Atlanta's first Major League Soccer team. Erika was not only a winning Division I oarswoman during her time at the University of Alabama but she also earned her Master's of Science in Sport Management all while serving as a Graduate Teaching Assistant, President of the CHES Sport Management Society, Personal Trainer, and Lifeguard Instructor!
Colonel, US Army (retired)​ & Character Coach​
With over 28 years in the US Army and 10 years as a Senior Director for General Dynamics, Gary is now CEO of Engelheim Vineyards. He has consistently led winning teams worldwide grounded in faith, integrity and values.
Advisor/Character Coach
Bernadette has coached both men's and women's basketball at the University of Kentucky as well as serving as the Assistant Athletics Director. More recently she served as the Assistant Coach for the WNBA Connecticut Sun team. Bernadette graduated as an Academic All-American from the University of Georgia. She is passionate about coaching and mentoring student athletes and believes in TotalCourage!